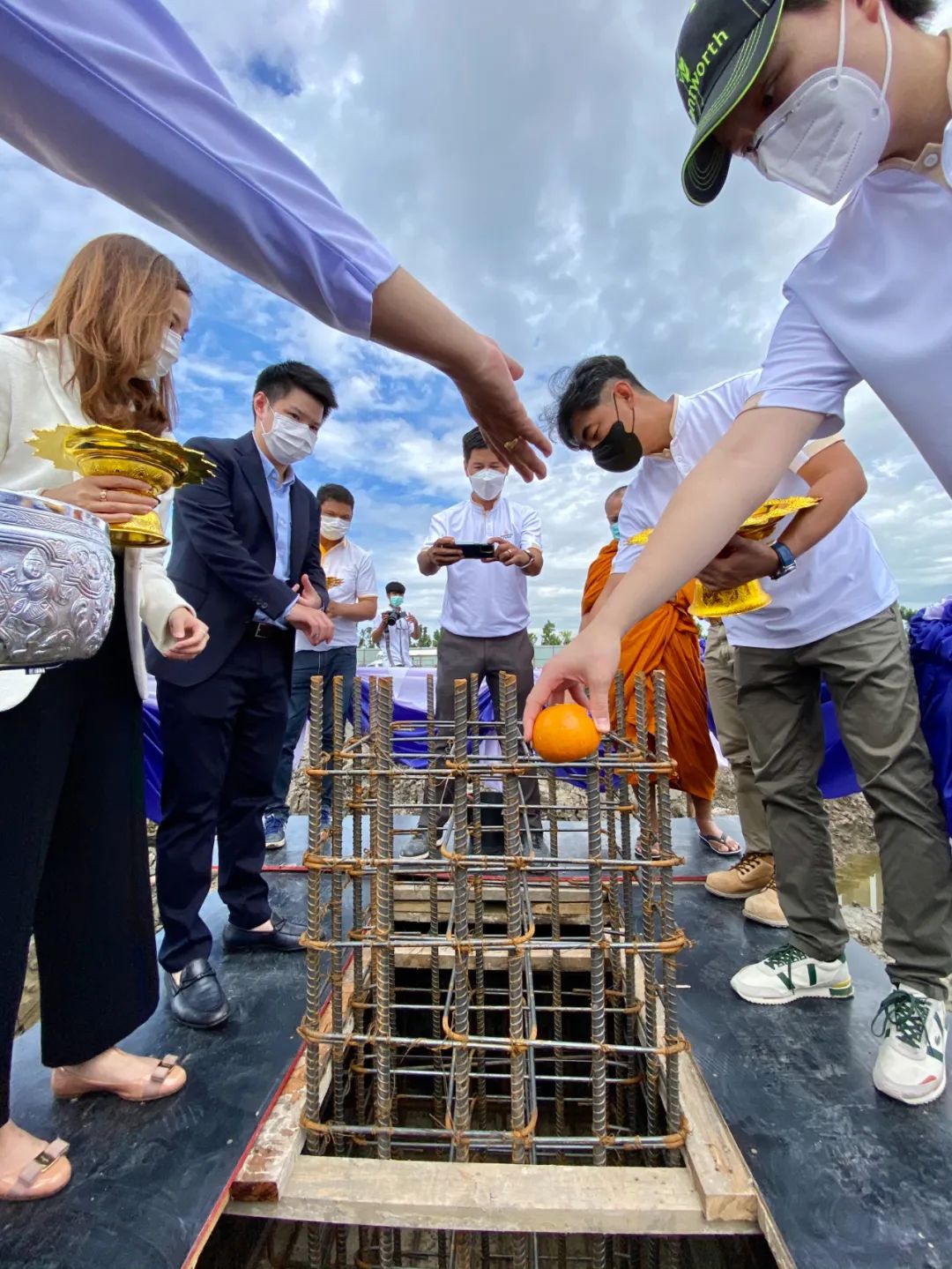 On September 20th, the groundbreaking ceremony of the first plinth of Reignwood KIS international school in accordance with Thai cultural traditions was held. It marked the beginning of a new milestone in the construction of the KIS International School in Reignwood ASEAN Wellness Industrial Park.
Reignwood KIS International School is designed by the well-known Danish designer of international schools, who predicts the development and changes of the world in the next 10-20 years through the model to ensure that the school space design, teaching methods and philosophy maintain and represent the international advanced level, and will become a model for the world's first-class international school after completion. The school adopts the International IB Curriculum, which offers international standard courses for students around the world, from primary years to diploma programme. The most advanced science and technology will be applied to daily teaching, such as AI, intelligent robots, quantum physics, meta-universe technology, etc.
Reignwood ASEAN Health Industrial Park features a variety of formats for all ages and seven high-quality supporting facilities to lead the new trend of green and healthy life. Its building is supervised personally by Mr. Pongsak, former Thailand Minister of Education, Industry and Transportation and aims to open a new internationally well-known paradigm of green, healthy and safe lifestyle. The World Anti-Aging Centre is equipped with state-of-the-art medical technology facilities and medical staff. The artificial lake is green, low-carbon and circular based and the characteristic golf course features the beautiful scenery of "one hole and one painting". There is also a classical Chinese building, the East-West Cultural Exchange Center, which is based on the prototype of "Renshou Hall"(Hall of Benevolence and Longevity) of the Summer Palace, aiming to inherit intangible cultural heritage and passing on the friendship between China and Thailand.