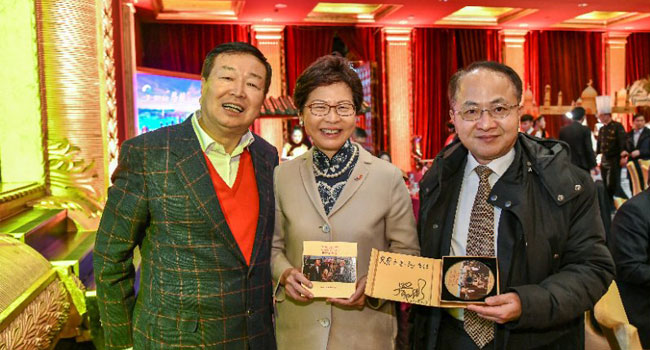 At the evening of February 3rd, around 100 guests who attended the Seminar on Strategies and Opportunities under the Belt and Road Initiative were entertained with the Belt and Road cultural gala held at the Reignwood Theatre.
This cultural gala, which was organized by Reignwood Culture Foundation, started its first session with three classical Peking Opera shows: Spring Seedlings in the Pear Garden, The Monkey King and The Drunken Beauty, which are the three shows watched by U.S. President Donald Trump and his wife in the Forbidden City during his visit to China on November 8th.
The cultural gala also featured Placido Domingo, one of the world's top three Tenors, and well-known pianist Liu Shikun and his wife Sun Ying. This couple jointly presented an ensemble of lute with piano-Pearl of the Orient, which entranced the audience at the gala.
In addition to art performance, the dinner banquet of the gala was also unique with over 40 kinds of specialty foods from 16 countries and regions along the Belt and Road, presenting various food cultures to the guests.
A culture exhibition organized by Reignwood Culture Foundation was also one feature of this cultural gala. This exhibition displayed a selection of over a hundred photographs from the Silk Road Journey—the Belt and Road Photography Exhibition Global Tour and other pictures about cultures of countries along the Belt and Road, presenting rich and diversified cultures of the east and west to the audience.