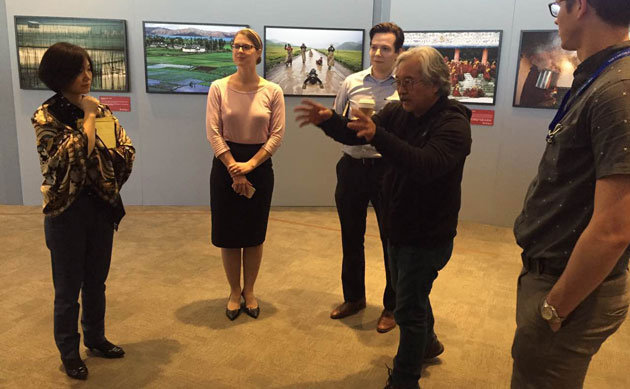 From March 20th to 30th, Silk Road Journey, 'One Belt One Road' Photography Exhibition was on display at the Carter Center in Atlanta, USA. The exhibition attracted more than five thousand people and its author Michael Yamashita received an exclusive interview from the local mainstream media Globe.
 Mr. Yamashita's works retracing Italian explorer Marco Polo's journeys from Venice to China across the ancient Silk Road was displayed alongside the photographer's shots from the "sea silk road," trading routes established by the massive fleet of Chinese admiral Zheng He.
The Carter Center is a nongovernmental, not-for-profit organization founded in 1982 by former U.S. President Jimmy Carter and his wife Rosalynn Carter. Through its cooperation with the Carter Center, Reignwood Group hopes that this exhibition would promote cultural exchange between East and West.
Since its debut in 2016, the Silk Road Journey has been displayed in many countries and regions around the world, including China, HK, UK and Singapore, attracting more than 100 thousand people. It was the first time that this exhibition was displayed in America.