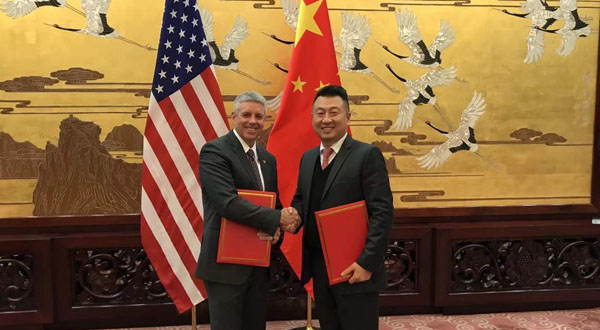 Reignwood Aviation Group signed an agreement with Bell Helicopter on Wednesday as US President Donald Trump started his state visit to China. Under the agreement, Reignwood has agreed to purchase an additional 50 Bell 505s, act as the exclusive reseller for the Bell 505 in China and establish a Bell 505 delivery and maintenance center. The new contract follows previous purchase agreements signed earlier this year with Bell Helicopter for 60 Bell 505s, making it the largest operator for Bell 505.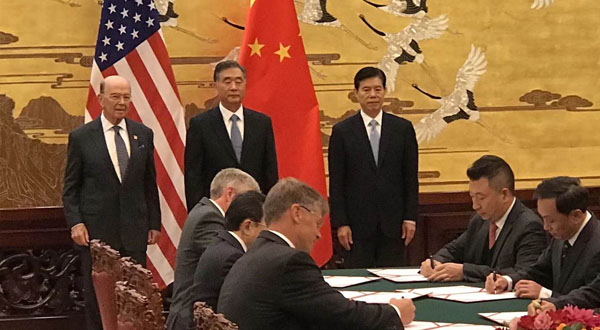 Mitch Snyder, president and CEO of Bell Helicopter, who is also a member of President Trump's trade mission, and Reignwood Aviation's Chairman Zheng Gang signed the agreement. The signing was witnessed by Vice Premier of the State Council of China Wang Yang, Minister of Commerce Zhong Shan and US Secretary of Commerce Wilbur Ross.
Zheng said Reignwood will increase the use of helicopters in the corporate, tourism and utility sectors in China.