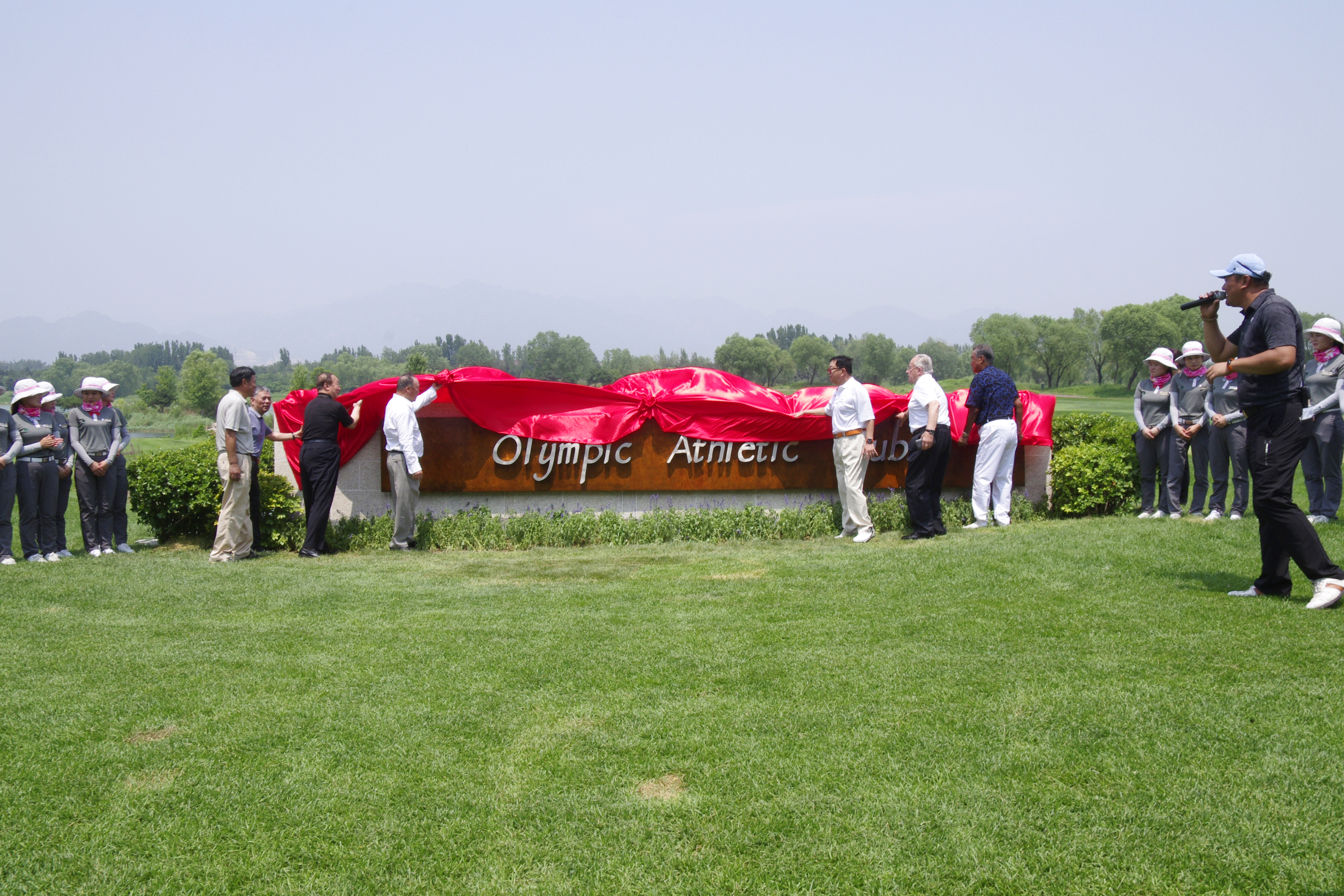 June 23 is the International Olympic Day which was established by the International Olympic Committee in 1948 to commemorate the birth of the modern Olympic Games. The goal was to promote the participation in sport across the globe regardless of age, gender or athletic ability.
To respond to the call for a variety of athletic sports by the Olympic Day, the opening ceremony of Reignwood Olympic Athletic Club and Golden Bear Golf Club and celebration series activities were held in Reignwood Pine Valley on the weekends to promote green and healthy development with sports concept.
On the morning of June 23, Chairman Yan, along with CLPGA women professional golfers and guests played in the Chairman's Cup - CLPGA Pro-am on the 10th hole teeing ground of the Golden Bear Golf Court.
After the match, the opening ceremony of Reignwood Olympic Athletic Club was officially held in north of Nicklaus Club and ten pieces of photographs of Olympic champions was exhibited at the same time. Jiang Xiaoyu, vice-chairman of the Beijing Olympic City Development Association and former vice president of the Beijing Organizing Committee made a speech at the ceremony and Chairman Yanbin, professional golf players and guests unveiled the plaque for the Olympic Athletic Club.
On the morning of June 24, Golden Bear Golf Club Opening Ceremony & the First Members' Cup was held. The upgraded Golden Bear Club is a result of Reignwood's tireless efforts in environmental protection and ecological restoration.
Carry forward the Olympic spirit and promote Olympic culture. This event came to an end successfully. Reignwood Group will continue to be dedicated to promoting the popularization and development of winter sports, football, golf, equestrian sport and extreme sports, etc., and make its contribution to China's sport industry going global.