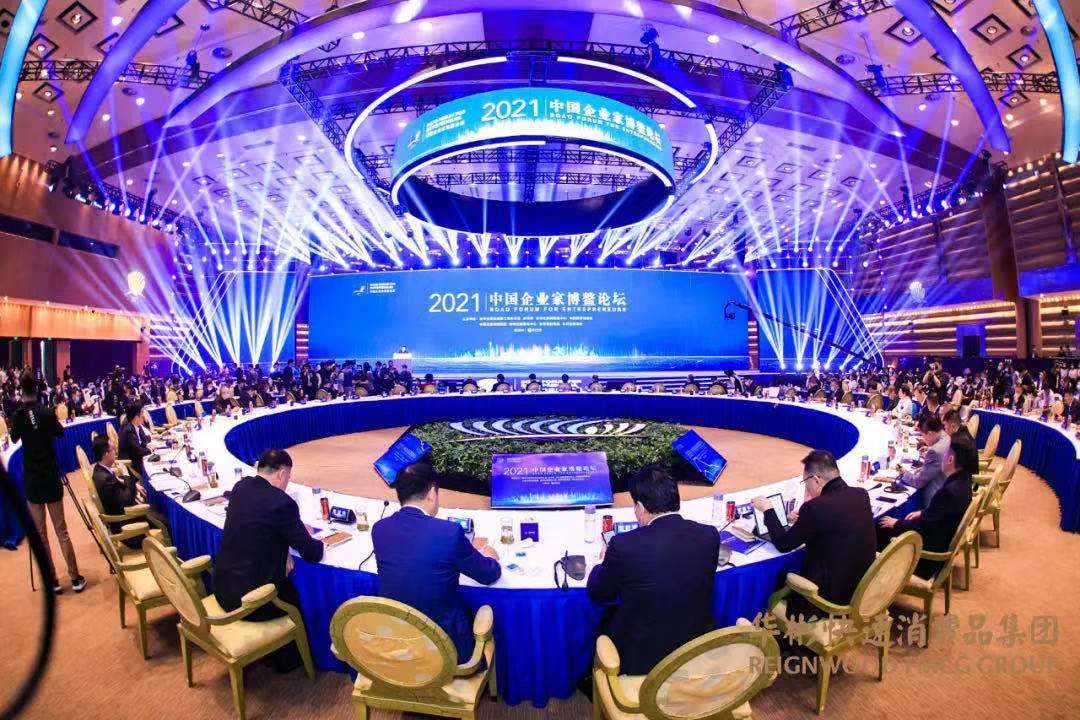 From December 2nd to 5th, the 2021 Boao Forum for Chinese Entrepreneurs was held in Boao, Hainan. Chairman Yan, member of the national committee of the CPPCC was invited to attend the forum. Participants gathered together to analyze the endogenous driving force of China's economy and jointly seek a new journey of high-quality development of China's economy during the 14th Five-Year Plan. Warhorse and Voss, as rising fashion drink brands, made appearances at the scene.
Advancing ecological development is a far-reaching national strategy. As a member of the Population, Resources and Environment Committee of the National Committee of the CPPCC, Chairman Yan said that focusing on green development is an important part of my duty. I have also led the company in ecological restoration and environmental protection for 26 years, which I think is very meaningful.
The country emphasizes the ecological development, green and high quality development. Chairman pointed out his vision for the development of the beverage industry, which is that  under the strategy of Healthy China and guided by culture and health concept, it keeps strengthening technological development and development of new products while transitioning to healthy drinks, so that there will be more choices for healthy and fashion drinks for the public. Besides, to promote green and high quality development, we should give full play to the role of culture and sports and integrate them into industries.
Hainan Free Trade Port is a national strategy and an important hub for the international and domestic dual cycle. Chairman Yan expressed his hope to strengthen ties with ASEAN countries with Hainan as the connecting point, and seize the new opportunities and potential of local development and deepen cooperation in more areas.