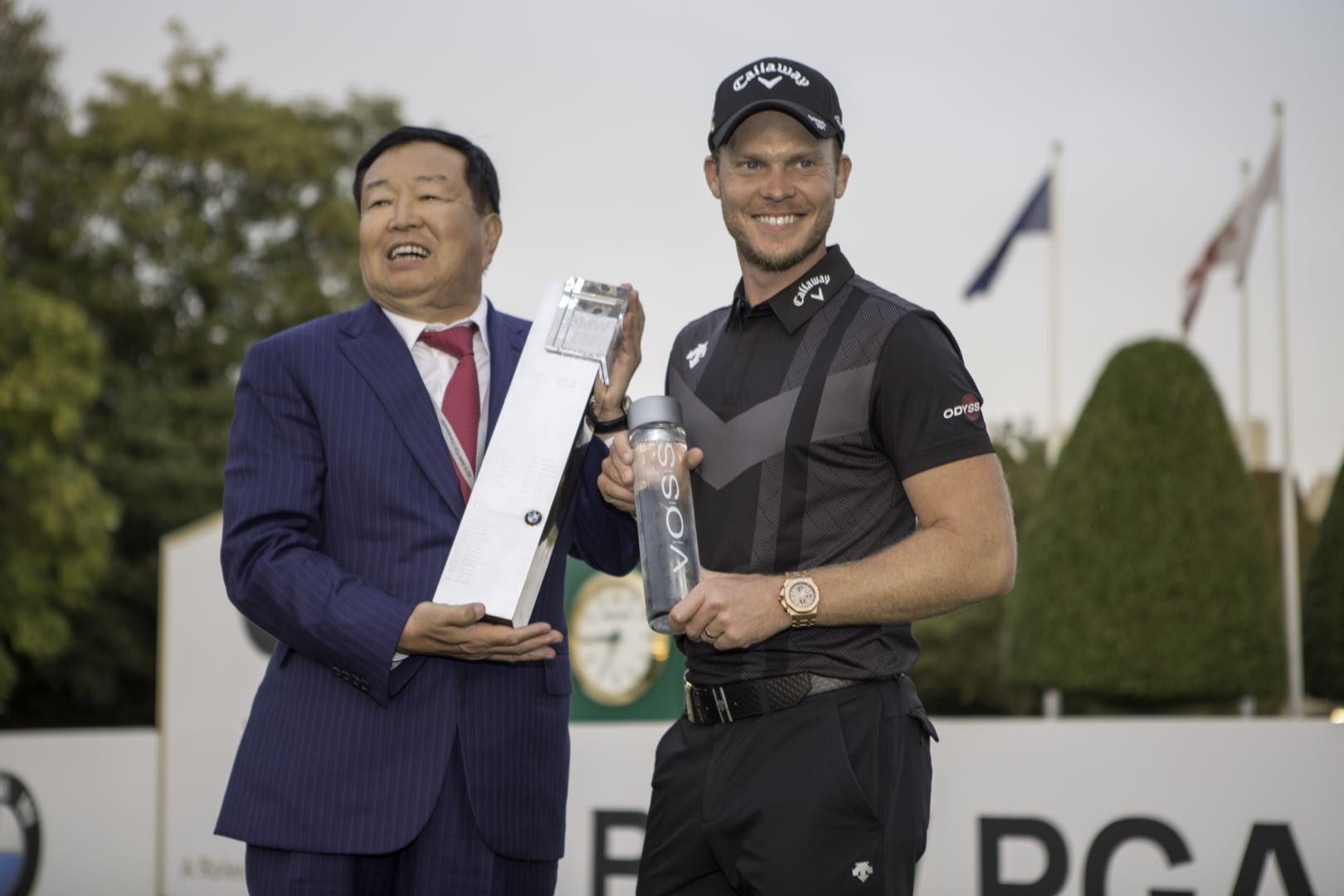 On September 23, European Tour flagship- BMW PGA Championship closed at Wentworth Golf Club in London.
 
Danny Willett produced an outstanding final-round performance in the Wentworth rain as he outduelled Jon Rahm to capture a three-shot victory at the BMW PGA Championship. Chairman of Reignwood Group Mr. Yanbin awarded the trophy to him. Chinese player Wu Ashun ranked 41 with a score of 1 under par and Li Haotong ranked 51 with a score of 1 over par.                                                                                                                                                                                                  
At the awarding ceremony, European Tour CEO Keith Pelley said that "Reignwood Group financially invested into the Golf Course, changing the greens, making it much more playable and the players absolutely love it."
 
Sweden's Henrik Stenson praised the renovation work done to the course while Scotland's Scott Jamieson proclaimed it was "the best I have ever seen it".
 
In 2016, the Wentworth West Course was underwent a full renovation and upgrading, including the greens, bunkers, teeing grounds, holes, irrigation and drainage system as well as air system.
In April 2017, the west course re-opened and hosted the 2017 BMW PGA Championship one month later.
 
The West Course has been receiving praise during the past three years since it was underwent a significant renovation in 2016. This year marks the fifth consecutive year of Wentworth Golf course hosting the BMW PGA Championship since it was acquired by Reignwood Group in 2014.
 
Reignwood Group has been adhering to the concept of green and healthy sustainable development to continuously promote golf culture, develop sports and education and build a cultural and sports exchange platform through the introduction of international games.