Reignwood Group—practice targeted poverty elimination through its industrial business; push forward targeted poverty relief through Innovation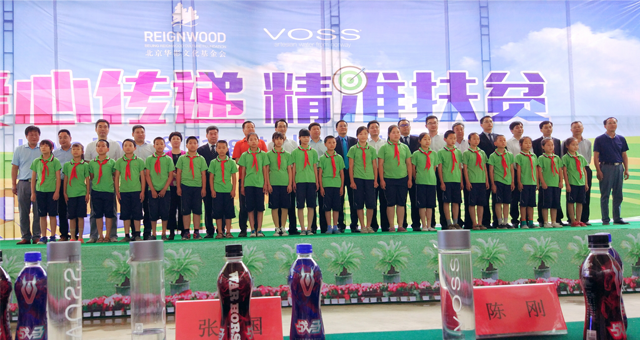 On 6th July, the inauguration ceremony of Love Education Fund was held at the Zhuxi County of Shiyan City, Hubei Province. This education fund is exclusively set up by Reignwood Culture Foundation in partnership with Voss China. The first batch of the fund will be used to help 57 local teachers and 52 students who are living in poverty.
There is a story behind this love education fund. On 25th May, 2017, the Four Seasons Hotel at Reignwood's Ten Trinity Square London celebrated its grand opening ceremony. At the Charity Auction held by Voss Foundation, two paintings by children from Zhuxi County, which were auctioned together with works by renowned artists including Placido Domingo, Yang Yuanxing, Shao Bingren, were bought by the founder of Voss Water. To reward Zhuxi children's love, Dr. Chanchai, Chairman of Reignwood Group decided to set up a special fund to support education of children in Zhuxi County.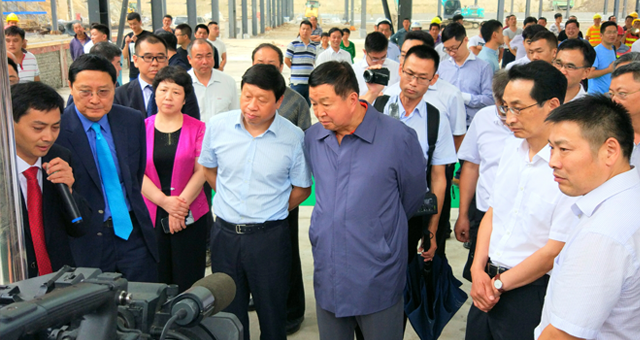 Reignwood Group started its industrial investment in Hubei province in 2005 and has contributed greatly by increasing local tax revenues and creating employment. In 2014, Reignwood Group acquired the world-famous brand Voss of Norway, and began scheming its production plan for Voss Water in China.
In response to the country's strategy of "targeted poverty relief and targeted poverty elimination", Dr. Chanchai decided to locate the production site at Zhuxi County, considering various factors, on one hand, the high quality of local water source, one the other hand, his feeling developed through his long investment in Hubei Province and his responsibility to give back to local community. Once the production site is completed and put into operation, it will not only bring a world first-class brand and employment into the local area, but also drive local tax revenue and bring benefit to 400 thousand people, therefore pushing Zhuxi County to achieve targeted poverty elimination.
While practicing the targeted poverty elimination strategy through its industrial business, Reignwood Group has also been exploring innovative measures to push forward targeted poverty relief. In partnership with Zhong An Insurance, Reignwood Group has established a poverty relief program in Zhuxi County, aiming to address the problem of "poverty caused by illness and returning to poverty caused by illness" for a local population of 111 thousand people, thus contributing its efforts to the country's poverty relief and elimination.