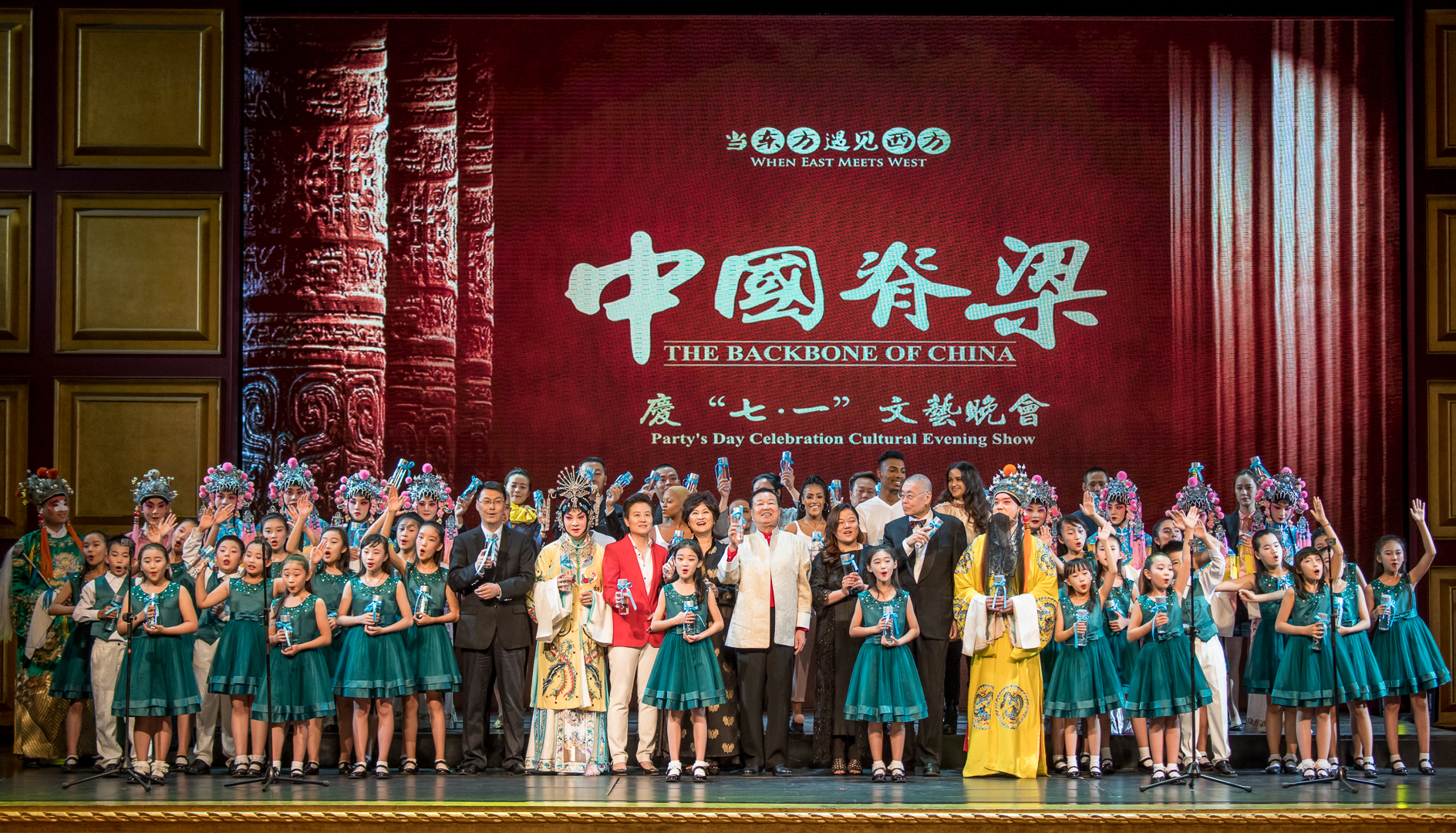 On July 1st, Reignwood Group held the "Backbone of China" Party's Day Celebration Cultural Evening Show at Beijing Reigwood Theatre. Artists from home and abroad gathered together at the stage of When East Meets West and commonly celebrated the 97th anniversary of the founding of the Chinese Communist Party.
 
The evening show started with a Peking Opera Song themed with Chinese calligraphy arts, which was performed by national top-level Peking Opera performers Zhang Jianfeng and Huwenge. Following the song was the music "Give You a Rose" which was wonderfully performed by famous pianist Liu Shikun and pipa player Sun Ying. Then the excerpt of the Peking Opera The Great Concubine of Tang -- The Palace of Eternal Youth was presented to the audience.
 
The audiences were also entertained with performances made by British singers and dancers including the pop group Five Star member Steman Pearson whose performance enlightened the atmosphere and brought the concert to a climax.
 
After the performance, the Group's grass-root party organization members and excellent CPC members were commended. Also to respond to the country's call of targeted poverty alleviation,
the public service event of "the Purest Water for the Purest Heart" was held during the evening show.
 
The evening show came to an end with the song Today is Your Birthday, My Dear Motherland, with guests holding the VOSS water and waving the blue ribbon that symbolized love while singing the song together.