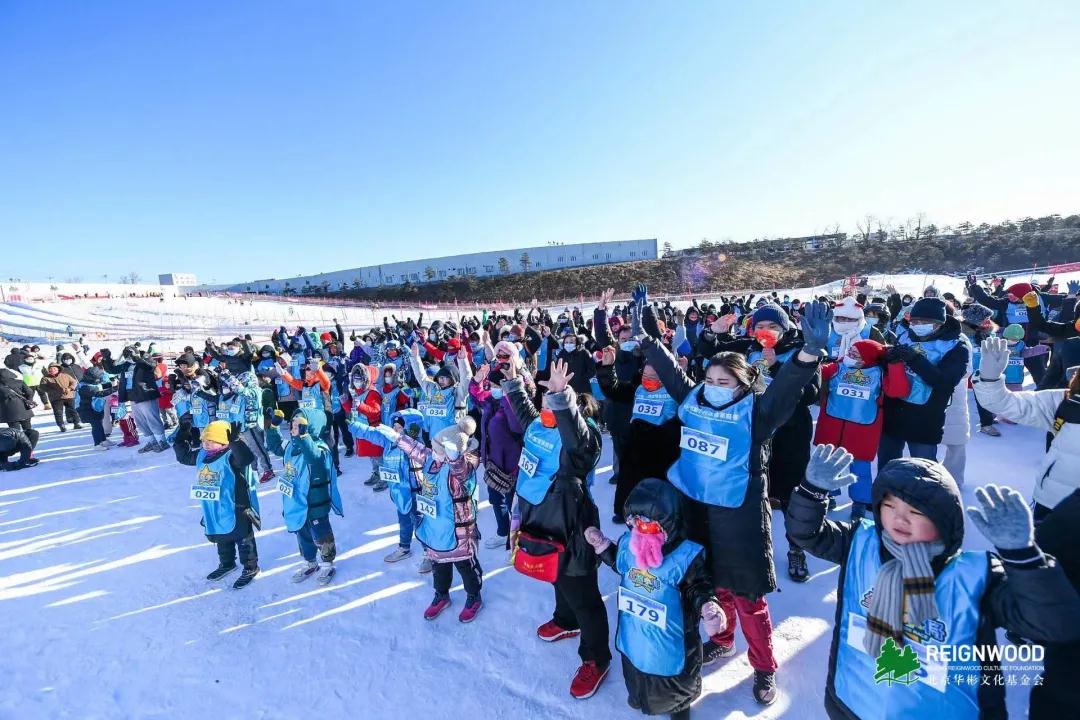 In response to the national call of engaging 300 million Chinese people in ice and snow sports and to welcome the Beijing Winter Olympics and spread the Olympic culture, Reignwood Culture Foundation held an Ice and Snow Culture public service event—War Horse Kids Race—2022 Ice and Snow Sports Family Competition in Reignwood Pine Valley on February 4, 2022. 24 families from the Golden Wings Art Rehabilitation Service Center for Disabled Children (echoing the 24th Winter Olympics) and parents and children from 98 caring families from all walks of life (echoing the 98th anniversary of the Winter Olympics) participated in this event.
Based on the culture of ice and snow, the 2022 Ice and Snow Sports Family Competition made innovations in the activity programs by setting up curling and ice hockey programs for families. At the same time, the competition was matched with a variety of scenes, which enhanced the fun and diversification of the event. In the entry stage, an interesting quiz program on ice and snow knowledge was arranged ingeniously to allow the participating teenagers not only to learn new knowledge, but also to get a "warm-up exercise" for the upcoming ice and snow activities.
As the beautiful vision of "300 million people on ice and snow" gradually becomes a reality, it is believed that the development of ice and snow sports in China will also usher in greater development opportunities! Reignwood Culture Foundation and Reignwood Pine Valley will also contribute more to spreading the Olympic spirit, building a strong sports country and a healthy China!