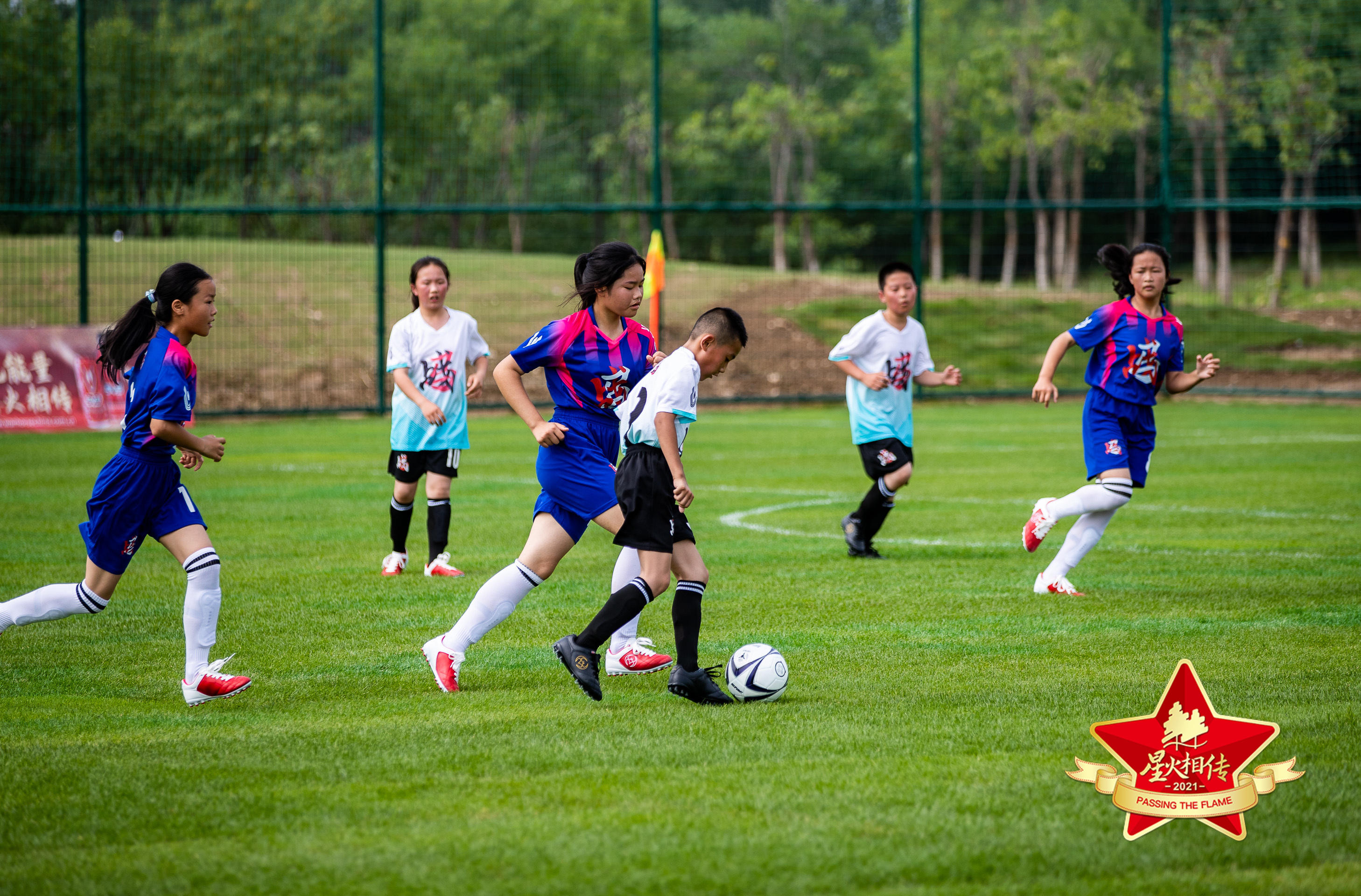 On June 28, the "Reignwood New Star Cup" middle and west China youth football exchange event jointly held by China Football Development Foundation, Beijing Football Association, Reignwood Culture Foundation, Reignwood Pine Valley and Window on Sports was opened. 100 football teenagers from the old revolutionary bases in the middle and western part of the country gathered together in Beijing Reignwood Pine Valley and started on a five-day cultural and football exchange tour.
During their five day tour, besides competing in the football games, the teenagers also visited the Wind and Sand Control Museum and the Beijing Sport University, had a training class at the university and close contact communication with Olympic champions. They also climbed the Great Wall and participated in the Tens of Millions of People Following the Party event.
It is worth noting that the football field where the football exchange event was held was established on a wasteland and garbage ground. The football field was used for the first time for this event. Reignwood Pine Valley, which hosted this event, was once a windy and sandy wasteland filled with garbage. After nearly 30 years of arduous treatment and restoration, it has gradually transformed into today's green park.
Nowadays, relying on its green environment and convenient service facilities, Reignwood Pine Valley is not only the Beijing Youth Sports Demonstration Base but also the Beijing Youth Ice and Snow Activity Center. It has also established a demonstration base for the integration of youth sports and education to facilitate the healthy growth of young people, and enhance their awareness of green development and environmental protection.
Through several days of activities, the teenagers have strengthened their physical health, learned knowledge and gained friendship. They said that they would share what they saw and learned in Beijing with their parents and classmates when they returned to their hometowns and better protect our environment and save water in the future.