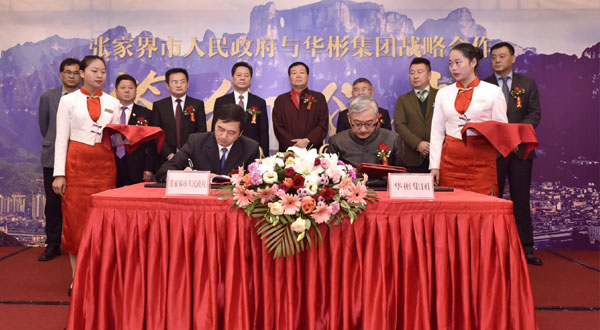 On November 14, Reignwood Group and Zhangjiajie Municipal Government signed a strategic cooperation agreement for all-for-one general aviation and tourism projects. Reignwood Group plans to invest 200 million yuan at the early stage of projects. Both parties aim to expand new tourism products and upgrade the tourism industry chain so as to increase people's living standards and promote green construction.
Mr. Yanbin, Chairman of Reignwood Group said that:" I feel lucky to have the opportunity to do something meaningful to our country and people. I hope that through today's agreement, Reignwood and Zhangjiajie Municipal Government will partner with each other to upgrade the industry chain and protect the natural beautiful scenery of Zhang Jiajie based on the concept of green development.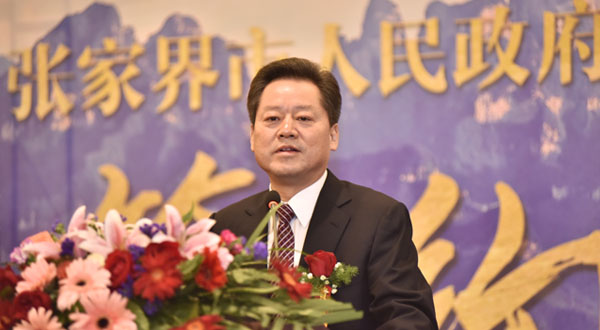 Zhangjiajie boasts the honor of being one of the first World Natural Heritage sites in China, one of the first World Geoparks in the world, being the place which the World Zhangjiajie Landform is named after, China's first national forest park, one of the first national 5A Scenic Spots, and one of china's best taken care of scenic spots. It is a place known for its rich tourism resources, abundant animal and plant gene pool, presence of different ethnic groups and cultures, extreme sports area as well as regional transportation hub.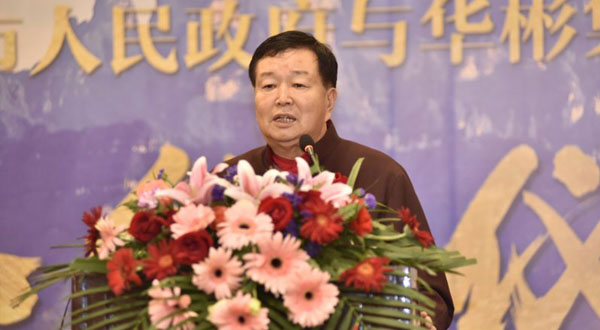 According to this agreement, the planned strategic investment cooperation also include to invest and build "aviation + tourism" projects to expand the tourism market; and to promote the development of "all –for-one" tourism, by keeping a balanced development between recreational and sightseeing tourism.