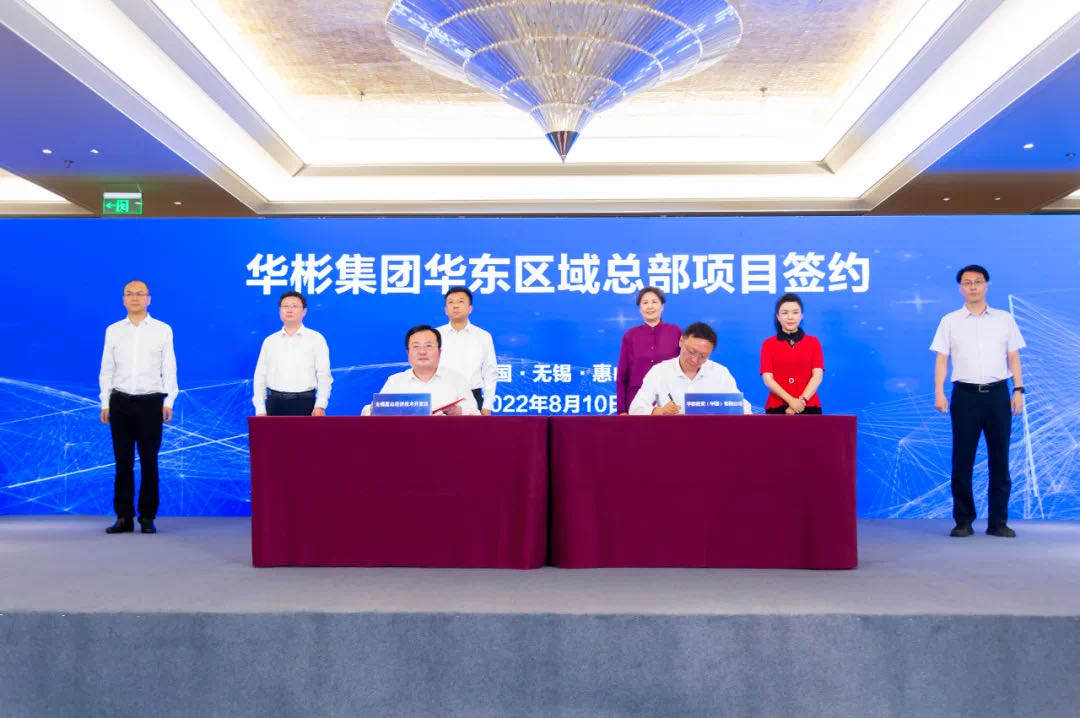 At the 20th anniversary of Reignwood Group's investment in Wuxi, Reignwood Group and Wuxi Municipal People's Government continue to carry out in-depth cooperation on the basis of good cooperation. On August 10th, the projects signing ceremony of headquarters of Reignwood East China Region was held in Wuxi to facilitate the "two industrial projects and two fund projects" to land in Wuxi.  
Reignwood Group will set up a regional headquarters in East China based on the location advantages of Wuxi. It will launch the East China Settlement Center, Warhorse China Headquarters, Science and Technology Industry Fund and Cultural Education Fund. It will highlight the leading role of science and technology in industry and give play to the linkage effect between factories and the market to realize the integrated operation of production and marketing, and work together with Wuxi to promote high-quality development and efficiency improvement.   
Chairman Yan, who is promoting major projects in countries along the Belt and Road in the ASEAN Health Industry Demonstration Park in Thailand, also attended the meeting through video. Du Xiaogang, Secretary of Wuxi Municipal Party Committee attended the signing ceremony.
Fei Xiaoxuan, Executive President of Reignwood Group, pointed that the Yangtze River Economic Belt is a national strategy and one of the most economically dynamic regions in China. Reignwood Group has always attached great importance to the strategic layout in the Yangtze River Delta. There are not only good friends, old friends and true friends, but also the favorable business environment of Wuxi and the genuine sincerity of the Municipal Government to serve the enterprise, which are important reasons for Reignwood to choose to join hands with Wuxi. The Investment Cooperation Agreement was signed between the two parties during the event.